7 Ways To Reduce Anxiety In 7 Minutes Or Less
Think clearly, feel relaxed and perform at your best under pressure
Take a peek inside the book .....
We value your privacy and would never spam you
Chapter 1: What is Anxiety?

This chapter sets the context for the book and discusses the upside and downside of anxiety.

Chapter 2: How We Create Anxiety

This chapter explores the six steps we take to create anxiety and includes a simple example of how someone might engage in the six step process.

Chapter 3: What's the Difference Between Anxiety and Stress?

The terms anxiety and stress are often used interchangeably. This chapter explores the difference.
Chapter 4: Changing the Way You Create Anxiety to Get a Different Outcome

We have a number of ways to intervene in the anxiety creation process and to change the outcome. This chapter looks at some of the actions we can take.

Chapter 5: How Do We Know We Are Experiencing Anxiety?

In this chapter we explore the many ways in which we can experience anxiety. The tables provided can be used as a checklist to help determine what level of anxiety you might be experiencing.

Chapter 6: Anxiety Disorders

When anxiety becomes a constant and dominating force that severely disrupts a person's enjoyment of day to day living it is classed as an anxiety disorder. This chapter describes the various forms of anxiety disorder.

Note: The techniques in the book are not the solution for an anxiety disorder.
Chapter 7: Sometimes We Just Want Quick, Simple, Effective Relief

This chapter provides the seven easy to apply, quick to take effect proven techniques for reducing day to day anxiety.

Afterword

Here Tony suggests using one or more of the techniques with some other proven coping mechanisms.

References and Suggested Reading

A list of some of the key texts that Tony referred to in writing this book.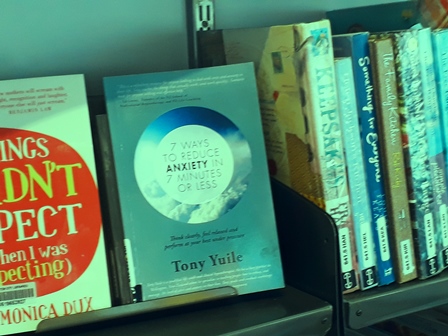 My book on the shelf at Wellington City Library
"7 Ways To Reduce Anxiety is small - yet perfectly formed! In this book Tony Yuile manages to condense just about all you need to know about the psychological, physiological, emotional and neurological causes of anxiety. More importantly, there are seven quick and clever techniques to be free of it. His book is thoroughly researched and the techniques delivered are proven and from a variety of well-evidenced fields. It's easy to read this book and put the techniques into practice so that you'll never have to put up with anxiety again."
Ed Lester, Founder of the NZ School of Professional Hypnotherapy and NZ Life Coaching

"Anyone suffering with stress and anxiety will be struggling with two big questions. Firstly "What on earth is happening to me?" and secondly, "What can I do to feel better fast? In this gem of a book, Tony Yuile answers both these questions quite brilliantly. This is a refreshing resource for anyone looking to deal with stress and anxiety in their life. Tony teaches the things that actually work (and work quickly). Fantastic book for anyone seeking real effective help."
Dr Richard Bolstad, Trainer and author of 14 books including the University text Transforming Communication

"Because of the very nature of anxiety, if you have it you want simple clear solutions: solutions you can use right now. You also want to know that the person giving them has experience helping people like you, and that their methods are realistic, researched and tested in practical day to day life. The book you are holding gives you all that and more. Tony Yuile has a wealth of experience guiding people from anxiety to calmness. Here are seven immediately usable solutions that he has used himself and shared with so many others in his coaching practice."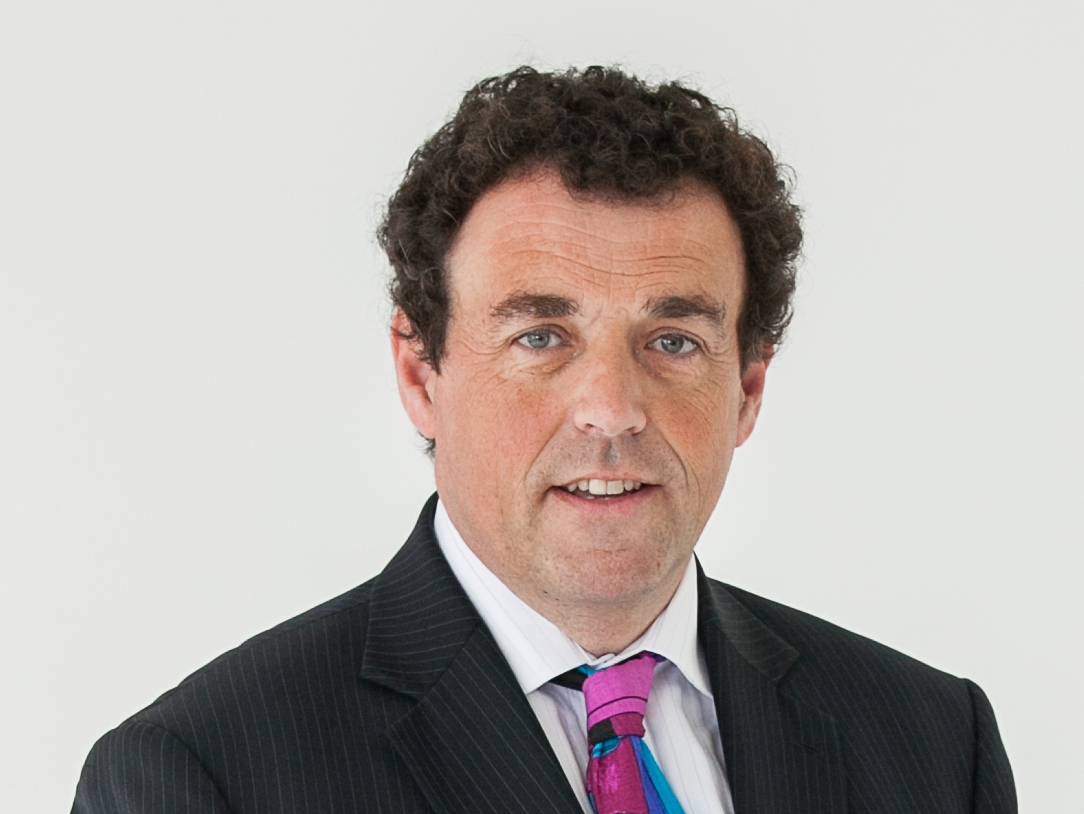 Tony Yuile
Life Coach and professional consulting hypnotist, Tony specialises in helping people change their lives for the better. He specialises in helping people develop teh skills they need to manage and avoid anxiety, stress, phobias, and find relief from past trauma(s). To create fast, long lasting change, Tony utilises proven, evidence based tools and techniques from the fields of positive psychology, cognitive behavioural hypnotherapy and life coaching.
Prior to helping people transform their lives, Tony spent thirty (at times very stressful) years in senior financial management roles in both the private and public sectors. Based in Wellington, New Zealand Tony works with clients from across New Zealand and the world.
What are You Waiting For?