Online coaching
Online coaching using Skype has become a very popular way of working as it suits certain types of of situations very well. Plus online coaching or therapy allows people to search globally for the coach that best meets their needs.
I know from personal experience how effective on-line coaching can be.  I found my coach, Adam Eason, on-line.  Adam is based in Bournemouth in the UK and we communicate once a month via Skype.
The Benefits for you
Online coaching/therapy:
provides an experience similar to and as effective as traditional in-office coaching sessions using the same powerful and proven strategies.
enables you to pick any day or time that suits you best. You can be away on business anywhere in the world or working late and still connect.
is a great option if you have a busy schedule, because there's no travel time (or cost), and you can enjoy coaching sessions from the comfort of your home or office.
enables you to ensure your investment in coaching has maximum impact.
makes it possible to record the coaching session so you can refer back to it whenever you want.
About the sessions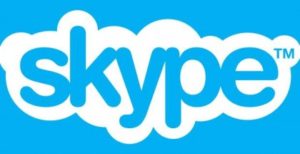 On-line coaching sessions normally last up to one hour and are scheduled as frequently as needed, but the norm is either fortnightly or once a month.
In between scheduled sessions I offer free support via email, to answer your questions or provide guidance.
Scheduling an online session
We agree the time and date of the coaching session.  I call you at the agreed time and date via Skype.
No special equipment is required, as Skype runs on most laptops, tablets and phones.  All that's required is that your computer or mobile is equipped with a camera and microphone.
Ready to get started?
If you'd like to schedule a session with me simply click on the BOOK NOW button below and choose the programme package that best suits your needs.