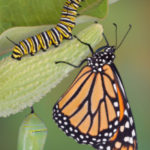 How I can help you ….
"Transformation is not about incremental change. Genuine transformation means a profound and permanent shift in how we relate to ourselves, other people and the world at large. Transformation is a process. The caterpillar undergoes a transformation and a butterfly emerges. In the same way, our most inspiring, beautiful lives may be very different from where we are now. Just as the caterpillar probably isn't consciously aware of the butterfly it will become, we may not even be consciously aware of what our most inspiring lives look like yet…"
 ~  Jamie Smart
Are you consciously aware of what your most inspiring life looks like yet? 
Is there any area in your life you wish you could transform or change for the better?
What are your hopes and dreams?
What's important to you?
What are you capable of?
Do you have all that you deserve – success and happiness?
Now imagine a way of exploring these questions with someone. Someone who could help you to be the best you can be, and achieve your dreams. That someone is a qualified life coach.
As your coach I can help you explore your life in all its dimensions — personal and professional, health and relationships. There will always be an immediate issue, but this will broaden out to touch on many aspects of our lives, for example diet, exercise, relationships with partner and children, and satisfaction with work, career, retirement and living conditions.
Coaching is a partnership in which I help, enable and empower people, like you, to close the gap between thinking about doing and actually doing, because it's only by taking action that you will produce the results you want and achieve the life of your dreams.
I am an internationally accredited coach with the International Coaching Institute and an Associate member of ANZIC. I am also a coach with YourLifeLiveit, an international coaching and training company. You can check out what YourlifeLiveit has to offer here:
I am passionate about ensuring that every coaching client I commit to working with receives the very best coaching experience possible and derives real value from the experience.
I am dedicated to enabling my clients to live successful, healthy and fulfilling lives. I believe that we all have unlimited potential – the secret is in finding the key to unlock it. I help my clients find their unique key. I can also help you to identity and easily remove or overcome the roadblocks that stand in the way of your success so you become the best you can be.
Working with me as your coach will ensure that you will achieve far more than you ever would by 'going it alone' and you'll feel better about yourself in the process.  Our work together starts with a get to know you session where we can review your needs and ensure that we can work together as partners.Then we'll design a coaching programme customised to your individual needs and goals.
Why not start your journey towards your most inspiring life and make an appointment now.
If you have any questions you can email me  or call me on my mobile: 021 056 8389