Learn Proven Practical Skills For Controlling Your Anxiety

The time is NOW!

We value your privacy and would never spam you
Ongoing (Chronic) stress is devastating on the mind and the body. Our performance is hampered and our health suffers long term. Chronic stress degrades our immune system, and can lead to long term problems like stomach and heart disease.
Effective stress management leads to better health, greater productivity and ultimately a better quality of life.
Learn Proven Practical Skills For Controlling Your Anxiety

There is only one cause of stress in our lives - our perception of  the world around us. This means, the answer to living a life free of unhealthy stress lies inside our minds and bodies.

On completion of this workshop you will:

have  increased your ability to better manage your stress level together with a toolbox of techniques to help you cope

know how you 'do' stress so that you can permanently reduce the level of stress you experience
This workshop draws on research into human behavior, neuro-science and how our brain really ticks.

Change your life for good by attending our live 1-day life altering event delivered by stress management specialist Tony Yuile.
Here's what you'll learn on this workshop
You will be given the tools to keep you motivated and focused on achieving your goals
You will discover the power of effective planning.
You will learn how to implement simple processes that will deliver amazing results.
You will ignite your internal motivation and start enjoying success immediately.
You will be surrounded by like-minded people who are also passionate about achieving success.
You will spend two days working directly on your goal so the experience is real and useful to you.
Why this workshop?
The content is unique and includes International Award-winning tools.
We will guide you through a new level of learning using all parts of the brain, including access to parts you never even knew you had.
Attend and you will have lifelong tools to keep you on task with any task, we know the formula to keep the success flowing.
To ensure you have an experience that exceeds expectation you are required to complete a pre-course Goal Setting Activity. This will result in you coming to the course focused and on task.
The Experience
Achieving Your Goals – learn the award winning formula to take your goals to the next level and start seeing results
Goal Visualisation – see your goals clearly and use them as a compass to guide your daily decisions
Time Management – Learn about our most precious currency, time. You can't manage time but you can manage how you spend it.
Power of Focus – when you know the direction you are going it is easy to take the next step.
Power of Habits – are your habits helping or hindering your achievement?
Power of Emotions – Learn how to easily and effortlessly take control of the emotional roller coaster.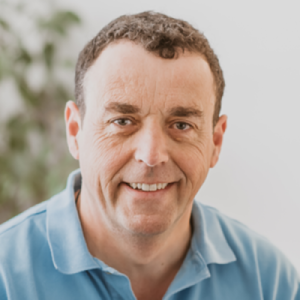 Your Trainer
Tony is an anxiety solutions coach and accredited trainer with YLLI. He has been successfully coaching people on how to live lives free of unnecessary anxiety and stress for 8 years. Prior to becoming a coach Tony, a chartered accountant and risk management specialist, held senior management roles in the private and public sectors. In his spare time Tony performs improvised theater, plays the ukulele and writes fiction.  You can learn more about Tony here.
100% Money Back Guarantee.
We want to make sure that your experience with us is memorable and valuable. Should your course experience with us not be to your standards, in terms of content delivery and value, please let us know by the end of the middle day on multi-day courses, and by lunch on single day courses. That gives us the opportunity to ensure that you get the experience you paid for. Having attended the whole course you feel that you still have not got what you paid for then we'll gladly refund all your investment. That way you get the entire course and your money back!
Intellectual Property.
All material relating to the program is subject to copyright and other intellectual property rights. The copyright in all such materials remains the property of their owners and may not be recorded, reproduced or distributed, without the written permission of their owners. You agree not, at any time, to do anything that would infringe the intellectual property rights in such materials.
Payment Plans.
Unless you have paid in full, you agree to make payments as stated. If your payments have not been made in the timescales required for the discounted prices you may not be able to attend the course. You will have the option to pay the difference to attend at the regular price or defer onto another course.
Tax
Unless expressly stated, all prices exclude GST.
Program Changes.
Your Life Live It (YLLI) reserves the right to change, modify or cancel the program as considered necessary by YLLI.
Release.
You agree to release YLLI, all its agents and staff from any physical injury or financial liability incurred at, or as a result of, this program. You understand that all action taken is performed voluntarily. Members should seek independent professional advice before undertaking any physical, business or investment actions.
Privacy Statement.
The personal information we collect from you will be held by YLLI NZ. It will only be used to
provide information to you about our goods and services. Your details are stored securely and will not be shared. You have the right to contact YLLI to access, update, correct or remove your personal information.
Permission to Use Testimonials.
You agree that any testimonial you may provide YLLI may be used, in part or whole, to promote future YLLI courses.
Permission to Use Film Footage.
From time to time YLLI courses may be filmed. You agree that the video footage may be used, in part or whole, by YLLI as it sees fit.
Change of Mind.
Having signed up for a course it is possible that you may change your mind. If you change your mind within 7 days we will refund any money paid in full. After 7 days we will offer you alternative course dates or at our discretion negotiate a partial refund (minimum 80%).
The time is NOW!

We value your privacy and would never spam you