Your heart's beating faster; you feel all eyes in the room are on you; your body reacts with panic.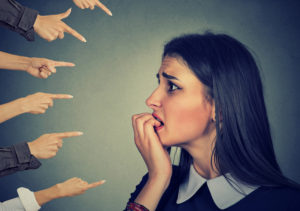 Perhaps that's how you feel in work meetings, presentations, job interviews, net-working or even picking your kids up from school.
Socializing is a natural and enjoyable part of life. However, for people with social anxiety, meetings, public speaking, and even social gatherings can be cause for fear. Social anxiety is usually aroused in response to the idea of being negatively judged or scrutinised in social situations.
The fear of being judged is one of our biggest fears (if not the biggest). The fear is an irrational one – 99.9% of the time people aren't judging us. It's also a powerful one that can adversely impact our lives in many ways.
Some people experiencing social anxiety are able to interact socially, but often feel a range of physical symptoms, such as a fast heartbeat or dizziness. When social anxiety is strong or debilitating, it's referred to as an anxiety disorder.
Anxiety Reduction Through Improvisation (ARTI) 
It's time to face your fear …….
If you've been following my blog for a while you'll know that I've been studying and performing Improvisation for some years now. What I've discovered along the way, is that Improvisation has many philosophies and techniques that can help people take back control over anxiety particularly social anxiety.  When these Improvisation techniques are combined with anxiety busting techniques from the field of modern psychology you create a solution called "Applied Improvisation."
Applied Improvisation is popular, and is now being used across the world, to help many people experiencing anxiety, overcome their fears.
In May 2018 I'll be beta testing the Anxiety Reduction Through Improvisation (ARTI) workshop I've developed in partnership with Improvisation coach Clare Kerrison. If you want to say goodbye to your social anxiety, ARTI could be the answer you've been looking for. Improve your ability to manage social anxiety.  Learn about what anxiety is and through play and practice learn some simple, effective achievable actions to help you manage your anxiety level, cope with the symptoms and feel in control.
In this workshop you will learn how we 'do' social anxiety and, then through play and practical techniques, build the ability to manage it better. You will leave the workshop with greater self-confidence and self-belief in your ability to better handle situations that used to trigger anxiety. Best of all, you can expect to have lots of fun and laughter, in a safe, comfortable environment.
Check out what participants in similar ARTI workshops delivered overseas have to say:
LHC Inspiration: Social Anxiety and Improv video 
BBC: How Improv helped me beat anxiety
Who's the workshop for?
The ARTI workshop is for people with mild to moderate social anxiety and anyone who feels anxiety when asked to deliver a speech, presentation, project progress report or speak in front of a group.
The workshop could be the answer you've been looking for if you:
fear being embarrassed or looking stupid in social situations
find being the centre of attention makes you feel very uncomfortable and self-conscious.
worry about blushing or looking nervous in front of other people.
find yourself turning down invitations to social events because you know you would feel uncomfortable if you went.
limit how involved you become with people because you are afraid of letting them get to know you.
worry that if people really knew you, they wouldn't like you.
have trouble stating your opinion or asking for something you deserve because you worry about what others will think of you.
Although the workshop was designed for people with social anxiety, if you experience general anxiety you are welcome to contact us to see if the workshop could be beneficial for you too.
How many people in each workshop?
Each workshop is limited to for 8 - 10 participants. We purposefully keep the size of each workshop small, so people feel comfortable and safe.
The workshop ……
We'll be using a fusion of fun, creative play and simple, effective, anxiety management techniques to help you to better manage and cope with real-life situations without being derailed by anxiety.
Social anxiety is all about inhibition and self-censorship, and that's exactly what engaging in play helps liberate us from. Playing is a natural inclination, but is drilled out of us as we mature. We're taught that play is for children.
However, neuroscience tells us that play helps us to change from the inside out, by taking us beyond the self-limiting barriers created by our habitual thinking and behavioural patterns. Play is a great way to safely, and gently, train and desensitise ourselves so we're able to manage and cope with real-life situations without being derailed by anxiety. [Read more here: Scientists Say Child's Play Helps Build A Better Brain]
In the workshop we'll be focusing on:
Playing for fun and learning
Creating connections and collaboration.
Being in the moment
Allowing ourselves to make mistakes
Letting go of judgement
Supporting and fully listening to each other
Enhancing your ability for self-expression
Cultivating flexibility in response to new social situations
Quietening the running commentary in your head
Building confidence and courage
Laughing lots (it's hard to be anxious when you're laughing).
A safe, comfortable, fun, supportive environment:
The workshop will provide a safe, comfortable, fun, supportive environment:
for people to step outside their comfort zone and not worry about consequences.
that's free of judgment or fear of failure, making it an ideal environment for people who struggle with social anxiety and fear of public speaking.
The best way to extinguish the fear of being judged is to repeatedly lean into it at the edge of your comfort zone and learn how to manage anxiety through gradual exposure. The workshop games can be likened to an informal and gentle form of exposure therapy. They engage the body and mind with social interaction to create an effective learning experience.
After each game, the group comes together for a short debrief to discuss the objectives of the game and the learnings, insights gained from it.
The anxiety management techniques have been selected because they're easy to learn and use, and are effective in lowering your anxiety level.
Your Workshop Facilitators
Clare Kerrison - Improvisation tutor and performer
Tony Yuile - Anxiety management coach
Together we aim to create a positive, safe,  supportive space that enables you to step outside your comfort zone and face your fear.
So are you ready to face your fears and play your anxiety away?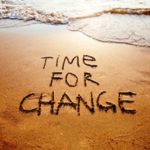 Are you ready to try something new?
Are you ready to enjoy a day filled with fun and laughter?
Are you ready to change for the better?
Then - Let's play your anxiety away!
Register Your Interest in Attending A Workshop
We intend to beta test the ARTI workshop in mid to late May 2018. If you would like to register your interest in attending this or a subsequent workshop please provide your name and contact details.

We value your privacy and would never spam you
Post workshop Freedom From Anxiety coaching is available
Workshop participants will have the opportunity of investing in Freedom from Anxiety coaching sessions with Tony at a discounted rate.
Important:
The ARTI workshop is not:
suitable for people with severe anxiety disorders.
meant to be a substitute for therapy.
offered as a cure for anxiety.