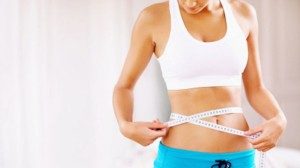 Do you feel that you have tried just about every way there is to lose weight, but the success never lasts?
Are you ready to try something different?
If the answer to this second question is yes then I believe I can help you.
No dieting required
My approach, which combines hypnosis with techniques from modern psychology, is designed for people just like you who sincerely want to reduce their weight and are willing to make lasting lifestyle changes to reach and maintain their preferred weight.
My approach does not involve dieting. It focuses on psychological and behavioural change. Diets are short term measures that are virtually impossible to maintain permanently, so no matter how much weight you lose, you will no doubt put some or all of it back on again, or maybe even more than you lost to start with.
The techniques I use are drawn from coaching for success, hypnotherapy, cognitive-behavioural therapy (CBT), Neuro Linguistic Programming (NLP) and Time Line Therapy.
You create your own reality
You are the creator of your own reality. You determine whether or not you're overweight. That's right, being overweight is not an accident or something that has been done to you. All your decisions about what you eat, when you eat and how much you eat are made in the brain. Your brain is like a computer. If your overweight then faulty programming – how you think and feel about yourself – is most likely the cause.
Effective weight management has got as much to do with the mind as it does with the body.
Effective weight management has got as much to do with the mind as it does with the body. In fact, weight-loss first starts in the mind.
You alone choose your thoughts and decide between what is and what isn't possible for you to achieve. You can't control what happens in life, but you do have a big say in how you respond and how you feel. So reaching and maintaining your preferred weight is dependent on changing how you think and feel about yourself and your behaviours around food.
You will achieve and maintain your ideal weight if you believe it's possible and you're 100% committed to making it happen.
If you're not 100% committed ask yourself 'what will it cost me if I don't make these changes now?' Just turn the clock forward and see a picture of yourself in a year's time even heavier and even more unfit. Ask yourself what impact that will have on your self-esteem, love life, career, ability to get about etc. Notice how that makes you feel now?
Is there evidence that hypnosis combined with modern psychologies like CBT help achieve weight reduction?
In a recent study (2014) published in the Journal of Consulting and Clinical Psychology, researchers at the University of Connecticut looked at the effect of adding hypnosis to cognitive behavioural treatment (CBT) for weight loss therapy. Amazingly, by using hypnosis with CBT weight loss volunteers were able to lose twice as much weight. The average weight loss during the follow-up assessment period was 6 pounds with CBT on its own, and, with hypnosis, the average was 12 pounds.
What you receive for your investment
8 sessions with Tony Yuile (each at least an hour in length).
Personalised hypnosis recordings (each 20 -40 minutes in length)
Supporting materials
Assignments to complete between sessions.
Your Investment: $799 (including GST)
Remember you are investing in a permanent solution to your weight problem. No more yo-yo diets. Improved health, well-being and happiness.
Assisted payments are available on arrangement.  I take pride in not allowing financial hardship to be a barrier to you achieving your weight goal.
So would you like to join me on an exciting, life changing journey?
Whatever your situation, the fact that you are here means that you are in exactly the right place to begin your journey of change. Together we will create a program specifically for you that changes your mind and teaches you the life skills you need to ensure you reach and remain at your preferred weight.
This is not a quick fix solution. It is for life. It is life-changing, and you are worth it. You have what it takes. Believe in yourself and see the results!
Why not start your journey towards a better life today, call me or text me on 021 056 8389, or send me an email to find out how I can help you now.