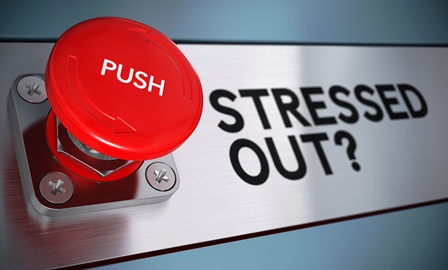 Perhaps you:
feel that your life has become more stressful?
are one of the many people who have been so stressed for so long that they have become used to it?
have forgotten how much better life can be when stress is under your control.
don't know that you are stressed? Often it takes some kind of wake-up call, like a relationship break-up, the loss of a job or a physical illness to make people aware that something is wrong.
Or perhaps:
You just want to be happier, healthier and perform at your best?
If your answer is 'Yes!' 'Yes!' Yes! then Hypno-Coaching may hold the key to your becoming happier, healthier and more effective.
Hypno-Coaching
Imagine:
gaining an immediate reduction in your anxiety level
gaining relief from your stress symptoms
learning effective stress management skills
developing an increased threshold for stress
taking a more proactive approach to your own health and well-being.
Hypno-coaching combines the power of hypnosis with the effectiveness of coaching. The skills you will learn will put you back in control of your life. Rather than being overwhelmed by stress, you will be able to deal with situations in a more controlled, calm and productive way.
What is anxiety?
Anxiety is another name for fear. It is the fear we experience when we think about a future event and imagine that it will have a negative impact on our physical and/or emotional well-being.
What is an anxiety disorder?
When anxiety persists for a long time and becomes overwhelming, affecting everyday life it is becomes a disorder. Physical sensations such as raised blood pressure, feeling nauseous and disrupted sleep are common symptoms of an anxiety disorder.
What is stress?
Stress is fear triggered in response to exposure to a real and present danger. The danger may pose a threat to our physical and/or emotional well-being.
Chronic stress is harmful
Chronic stress can have a significant negative impact on the quality of your life and well being. It has been linked to most health problems, including heart attacks and strokes. Here are some of the more common consequences of stress:
Emotional reactions: frustration, anger, apprehension, worry, depression.
Mental reactions: unable to concentrate at work day-dreaming, slowed thinking, increased mistakes in thinking tasks
Physiological reactions: autonomic arousal (sweating, dizziness, heart palpitations), and illness (headache, nausea, indigestion, etc.). Also, muscle ache is very common.
Behavioural reactions: sleep disturbances, mood swings, agitation, failure to maintain good work habits, blaming others and wanting to avoid certain activities
You can avoid chronic stress and anxiety. Starting today.

I specialise in helping people avoid chronic stress and to reduce anxiety.
If you have questions click here to send them through to me via email or better still, give me a call: 021 056 8389.
Alternatively to find out more about how you can really benefit from Hypno-Coaching simply schedule a free, no obligation half hour consultation with me. To arrange your consultation simply use the BOOK NOW button below.
Warning:
Stress can cause severe health problems and, in extreme cases, can cause death. While the stress management techniques I use have been shown to have a positive effect on reducing stress, you should take the advice of a suitably qualified health professional if you have any concerns over stress-related illnesses or if stress is causing significant or persistent unhappiness.
A health professional should also be consulted before any major change in diet or levels of exercise.