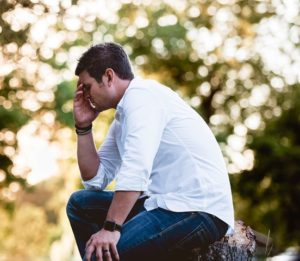 Did you know that June is Men's Health Month?
The theme of this year's campaign is MenStartTalking.
The Men's Health Trust is encouraging Kiwi men to give some serious thought to how they currently manage their health (physical, mental, emotional and spiritual) and to recognise the importance of good health.
The Trust wants men to begin to change their habits to ones that better support their health and wellbeing. In particular they want us to start talking about our health issues and to start asking for help when we're stressed or feeling down, or just know something's not right.
The big downside for us guys, of ignoring our health issues is the 'BIG D' – death. The fact is that a 'head in the sand' or 'she'll be right' attitude can literally kill us. When it comes to life threatening illnesses, time is of the essence and early intervention often means the difference between life and death. You only have to look at the statistics to see that not talking about our health problems results in hundreds of men needlessly dying every year. Plus not seeking timely help to ease the suffering, stops many men from being as healthy as they could be and enjoying life to the full.
According to the UK's Men's Health Forum, 10% of UK men are severely or extremely stressed and 46% are embarrassed to take time off work for a mental health appointment. The most significant statistic is that nearly four in five suicides (78%) in the UK, are by men and suicide is the biggest cause of death for men under 35.
As a guy I realise that, for most men, talking about their health issues is easier said than done. In fact I used to be a typical Kiwi bloke when it came to managing my health – I'd ignore the problem and hope it would go away. Looking back over the first 30 years of my adult life I can count the number of times I went to see a doctor on the fingers of one hand. When faced with anything less than an incapacitating disease, flu or intense pain I battled on alone, with grim determination and perseverance. And like most men I was reluctant to talk about my health issues with anyone, including my wife and best friends.
So why do we men avoid talking about our health issues?
I think that some men:
have a 'she'll be right' attitude. They stick their head in the proverbial sand and hope the problem will go away – eventually.
are too embarrassed to discuss their health problems.
are afraid. They fear they'll be perceived as a wimp, a wuss, a big girl's blouse…- that their mates will take the mickey out of them.
simply don't know what to say, or how to say it.
I think I used all of the above avoidance techniques over the course of the first half of my life.
So what caused me to change the habit of a lifetime?
Through my training as a coach and therapist I gained an understanding of the mind/body connection. I learned that the aches and pains I feel are a message from my body telling me that something needs to change in the way I'm behaving and/or thinking. I learned to listen to those messages rather than ignore them. I learned to take immediate action in response to those messages. I learned that prevention is better than cure.
My training also provided me with the expertise to gain control over my health – mental, emotional and physical.
I gained a new appreciation for how important movement is to our health particularly in the form of physical exercise (our physiology affects our psychology and vice versa).
I learned that we all have emotional needs which when not met to our satisfaction, can lead to health issues.
I learned how to meet my emotional needs in a balanced way.
I gained the courage and confidence to visit the doctor in a timely manner when faced with an emerging health issue.
If you're a regular reader of my Blog you'll know I specialise in helping people better manage their stress, anxiety, phobias, panic attacks, depression and trauma. When it comes to men's health, chronic stress can:
damage our immune system and heart
damage our sex life
increase our chance of serious health problems
reduce our life expectancy
So guys, I hope this article has helped you realise that there's real benefit in talking about your health issues and in being proactive in seeking help. I recommend you always seek professional medical help in the first instance, but would encourage you not to underestimate your own ability to take responsibility for, and effectively manage, your health and well-being.
In conclusion, when it comes to our health, we men have a choice, and that choice is ours alone. We can choose to stick with the 'she'll be right attitude' and the suffering that brings, or we can choose to be pro-active and StartTalking. I wonder what choice you will make?
Recommended websites:
UK Men's Health Forum: https://www.menshealthforum.org.uk/
NZ Men's Health Trust: http://menshealthnz.org.nz/mens-health-month-june-2016-menstarttalking/
About the Author:
Tony Yuile is a Clinical Hypnotherapist and Mind-Set Coach based in Wellington, NZ where he specialises in helping people suffering from anxiety, stress, panic, phobias, trauma, depression and other anxiety related issues. Tony uses a range of techniques that may include coaching, clinical hypnotherapy, mindfulness, neuro-linguistic programming (NLP) and various psychotherapy approaches. If you are looking for 1:1 tailored support, contact Tony today to discuss what options might be available to you. If you think Tony could help someone you know, you might like to encourage them to get in touch.
This article contains the personal views and opinions of the author, which may change over time. It is intended to be for information only and does not constitute medical advice. For medical and health advice, always consult a qualified medical professional.